Case Study – "Where There's Smoke" immersive storytelling installation at Tribeca Film Festival
Since 2013, Columbia DSL has been developing open methodologies and creative frameworks for those interested in exploring new forms and functions of storytelling. At the lab we're committed to experimentation and documentation. The following case study is the first in a series focusing on projects that were produced outside Columbia DSL but make use of the lab's methodologies and frameworks.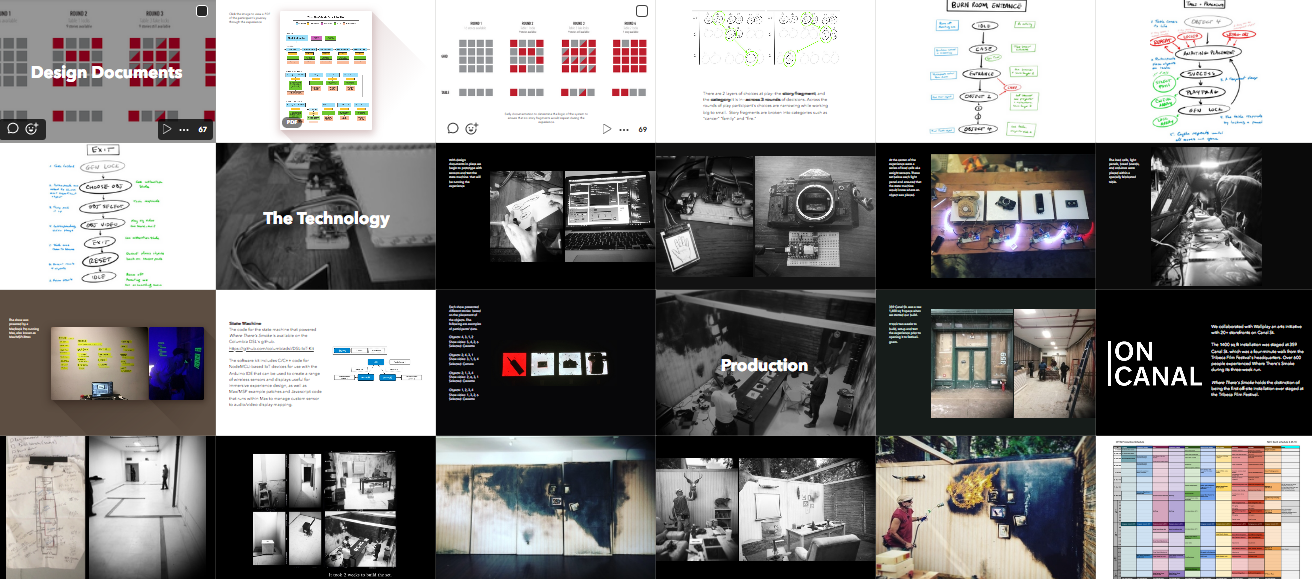 The following case study provides a detailed overview of the project. Included are design documents, access to source code and details on what it took to make the Tribeca Film Festival installation a reality. The documentation and code at the core of Where There's Smoke is released under a creative commons license for others to share and remix.