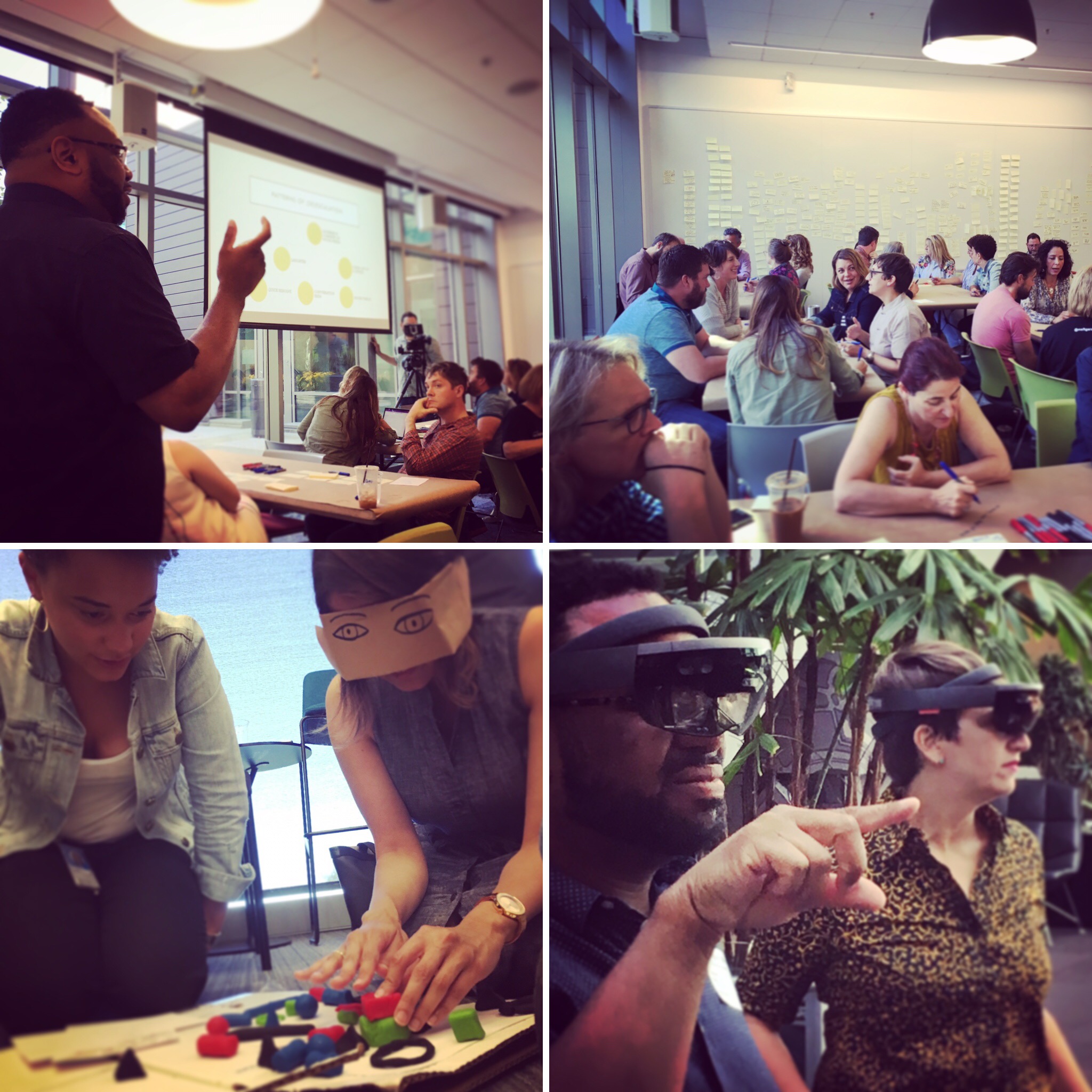 Wednesday, August 30th
10 am to 5 pm
WANTED: Storytellers, game designers, social workers, students, researchers, artists, makers and creative technologist.
Imagine a space where a diversity of participants work together through story, play, design and code.
What if we built an immersive storytelling experience that modeled negative conversations and behaviors found on social media platforms? Inside of this environment, situations quickly escalate. But this time, we would be able to do something about it.design and collaboration to de-escalate situations that stem from misunderstanding and polarization. To create this "De-Escalation Room" we'll harness emerging technologies, storytelling, collaborative methodologies and field research to design and build an innovative immersive storytelling experience that can scale.
Teams will work to design, build and deploy a digital storytelling experience modeled on data derived from research conducted by SAFELab within the Columbia University School of Social Work. SAFELab's research examines a rise in real world violence linked to social media behavior. Work from the session will be brought into a special course at Columbia.

Dr. Desmond U. Patton of SAFElab
This event is made possible thanks to the support of the Columbia DSL, ADO, Microsoft and SAFElab.
Space is limited. So we're asking interested parties to apply. We'll be getting back to you on a rolling basis.