Story I/O returns Nov 5th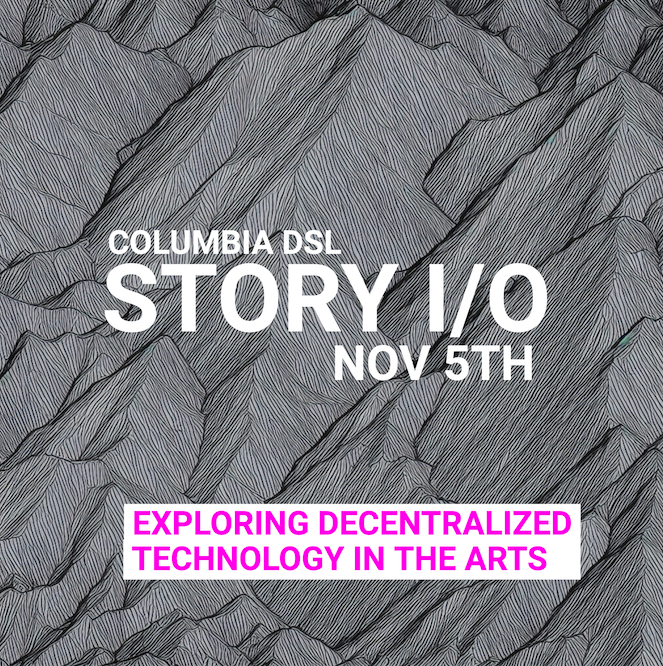 SAVE THE DATE
Saturday, November 5th
10:30am to 5pm

Columbia University School of the Arts' Digital Storytelling Lab (DSL) presents Story I/O (input/output) a FREE immersive symposium that mixes thinking & doing. 
The intersection of Story and Impact.
We're excited to announce the sixth edition of Story I/O, the Digital Storytelling Lab's annual symposium that explores new forms and functions of storytelling. A highly interactive one-day event, Story I/O embraces methodologies we use at the Columbia Digital Storytelling Lab to create collaborative spaces where we work together to create impact around complex, global challenges.
This is not your traditional symposium
We've designed Story I/O to mix theory and practice. To that end, we will convene a highly diverse group of participants from across the University and outside it in collaborative discussion and action that will have us designing and prototyping immersive storytelling simulations for understanding and care.
Areas of focus for the day include the following…
Exploring speculative fiction, myth making and decentralized technology as tools for building transformative learning simulations